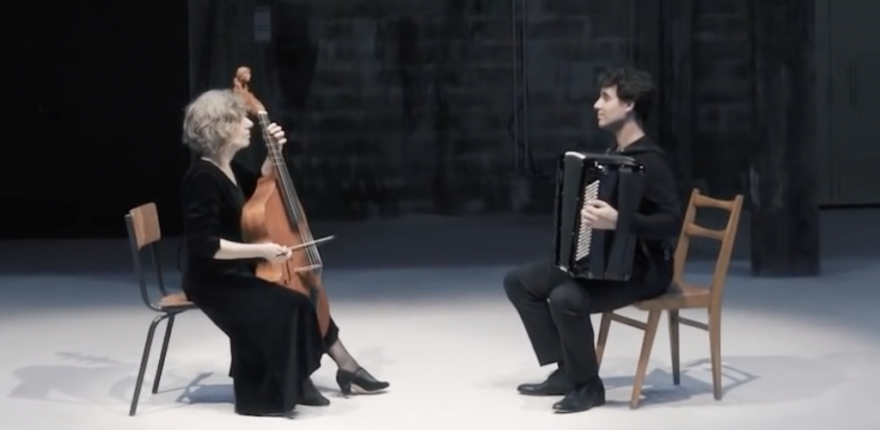 Les inAttendus
Une vive curiosité, un goût prononcé pour la création, une écoute attentive et profonde ont donné envie à Marianne Muller et Vincent Lhermet d'explorer ensemble des répertoires anciens, invitant l'accordéon à éclairer de son actualité le monde de la basse de viole, et de découvrir les répertoires contemporains dans lesquels ces deux instruments savent exploiter un potentiel sonore des plus exaltant.
Cette rencontre entre la basse de viole et l'accordéon, instruments d'origines différentes et très éloignés dans le temps, est pleine d'aisance, d'étonnements et de délicieuses découvertes.
Les programmes marquants
ELIZABETHAN MUSIC
A collection of English music from the Elizabethan era, rounded off with a piece by Thierry Tidrow and one by Philippe Hersant written within the same context. Their musical forebears featured in this concert include Tobias Hume, John Dowland, John Bull, Orlando Gibbons and and William Lawes.
COMING UP NEXT
Other ongoing projects include :
- Johann Sebastian Bach's Art of the Fugue, with Alice Piérot, violin, as a guest performer..
- several new works will be performed for the first time, including some by Jorge Torres Saenz.
Les membres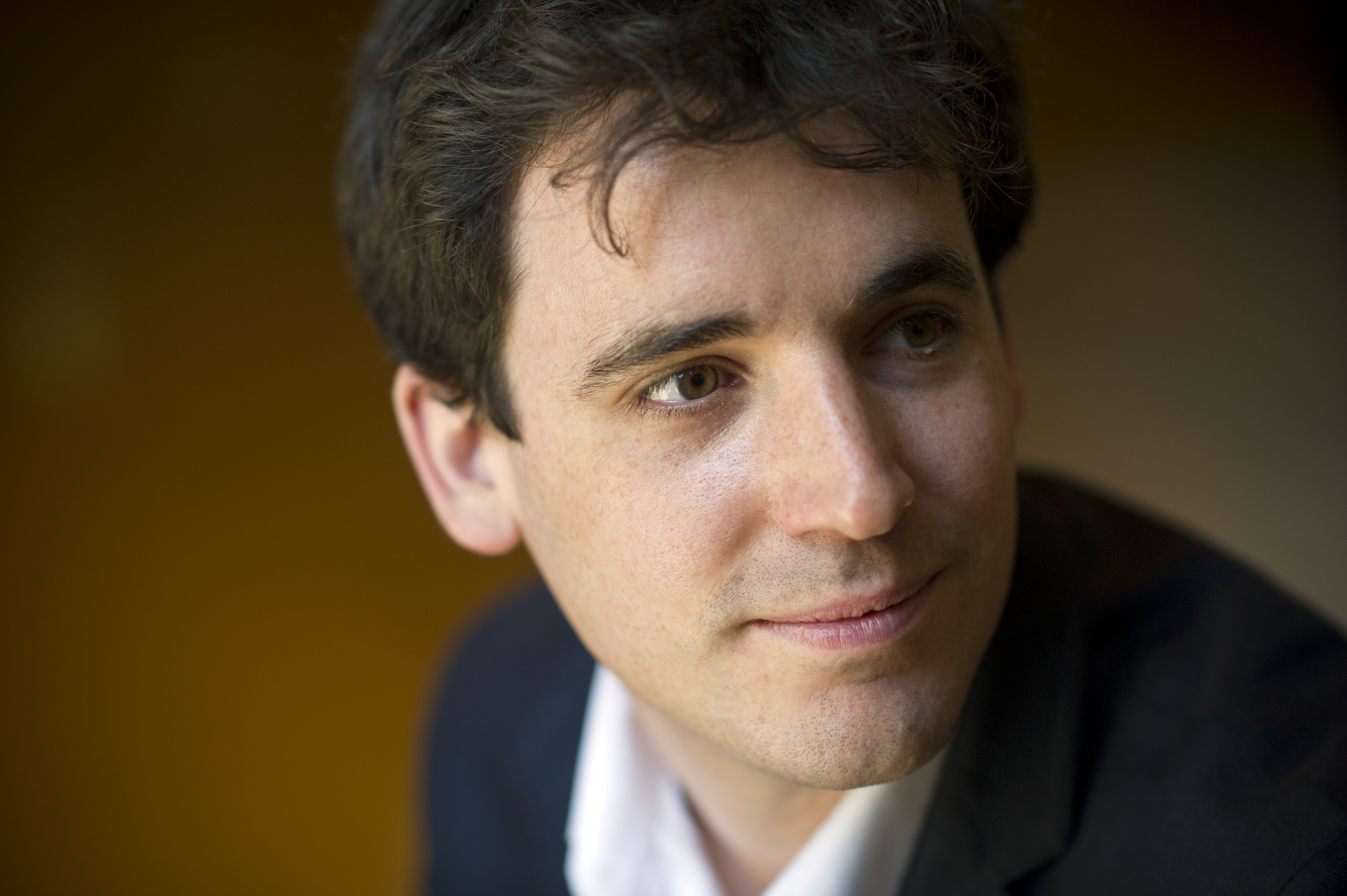 Vincent Lhermet, accordéon
A graduate of the Helsinki Sibelius Academy in Finland in the class of Matti Rantanen, Vincent Lhermet, born in 1987, is the first accordionist to hold a PhD in France at the CNSM Paris / University of Paris-Sorbonne after have done research on the contemporary repertoire of the accordion in Europe since 1990 under the direction of Laurent
Cugny and Bruno Mantovani. Laureate of the Banque Populaire Corporate Foundation, he has distinguished himself on the international scene many times by winning, in 2006, at the age of 19, the Arrasate-Hiria International Competition in Spain and being the finalist in the competition. International Gaudeamus Interpreters Amsterdam in 2011, considered one of the greatest contemporary music awards open to all instruments. Vincent Lhermet performs throughout the world as a soloist, with orchestra and ensembles, demonstrating the richness of his instrument in a repertoire that extends from the Renaissance to our time. Passionate about contemporary music, he has appeared in numerous festivals alongside percussionist Brian Archinal, violist Gérard Caussé, violist Marianne Muller, clarinetist Michel Portal and works on the enrichment of the accordion repertoire by collaborating with many composers. His record Rameau, yesterday and today, published in 2015, puts in perspective the 18th century and the contemporary creation.
Vincent Lhermet is a professor at the CRR in Boulogne-Billancourt, at the Paris-Boulogne-Billancourt Higher Pole (PSPBB) and at the Lille School of Music and Dance (ESMD).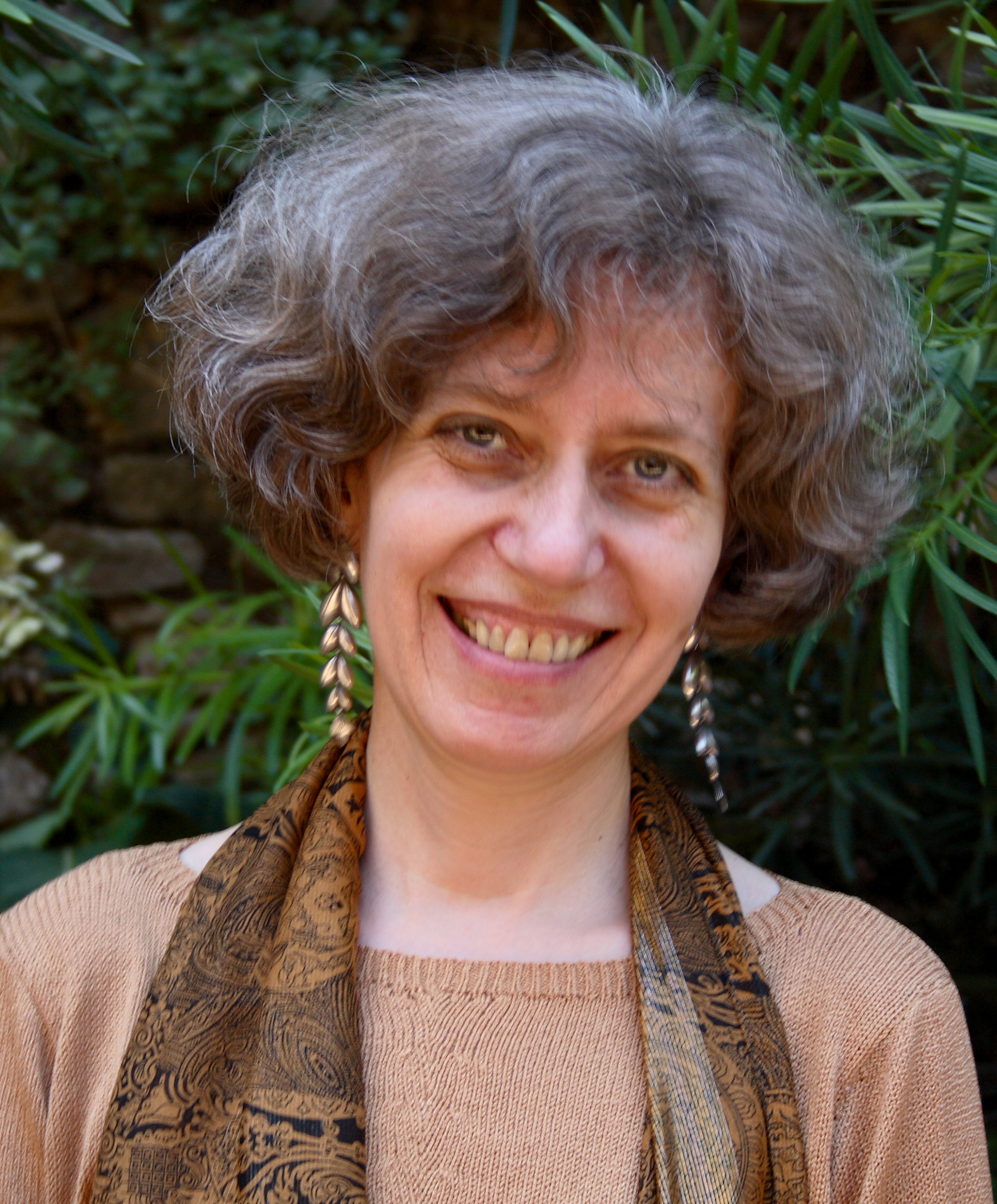 Marianne Muller, basse de viole
After a full course in the class of old instruments of the Schola Cantorum in Paris, it is the viola da gamba that Marianne Muller chooses to continue her path as a musician. She trained with Wieland Kuijken (soloist diploma from the Royal Conservatory of The Hague).
Actress and witness of the Baroque revival, she leads a concert career that leads her throughout the world, both as a soloist and as a chamber musician. It has been heard in ensembles such as Les Arts Florissants, The Royal Chapel, Amalia, Hespèrion XXI, The Elements, The Niels of Rameau, Willima Byrd, Akadêmia, The Inventions ...
In 2005, she created the ensemble Spirale and thus gives a name to the group of musicians with whom she has long been devoted to the solo repertoire of the bass de viol. Viola's consort music is also an important part of her work, which she regularly practices as part of Les Fantaisistes.
Her particular taste for theater has often led her to the stage. She particularly participated in the ensemble of Dr. Lully and Mister Haydn that actress Catherine Thérouenne had founded.
In addition, Marianne Muller plays regularly with Françoise Lengellé, Chiara Banchini, Amarillis, Gilles Harlé, Alice Piérot ...
Lire la suite