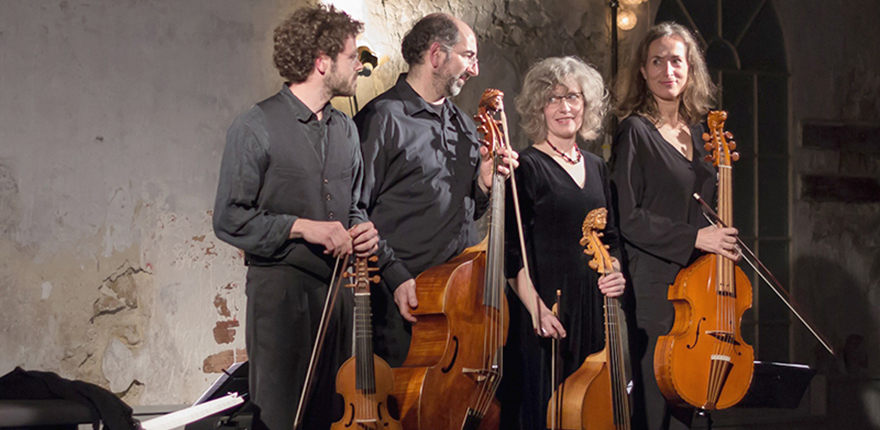 Les Fantaisistes
Time… Four viol players who share a strong wish to explore all sorts of music,  often rich, ever creative, complex, playful, intense, poetic, light, or surprising. Time, to play some of the  abundant music that flourished in Europe, from the sixteenth century to the turn of the eighteenth century,  without neglecting to be curious about contemporary composers and enjoying the discovery.
The ensemble Les Fantaisistes enjoys alternating between different perspectives and likes to highlight the legacy of the viola da gamba quartet: with a vast repertoire from the Renaissance and the baroque era, it also announces the string quartet while underlining the modernity of its composition style. On occasion, Les Fantaisistes like to invite other musicians, and particularly one or several singers.
Many composers are brought together in our programs : Claude Lejeune, Claudin de Sermisy, Eustache Ducaurroy, Antoine Boësset, Etienne Moulinié, François Roberday, Marc-Antoine Charpentier, William Byrd, Orlando Gibbons, Tobias Hume, Alfonso Ferrabosco, John Jenkins, Mathieu Locke, Henry Purcell, Claudio Merulo, Gesualdo de Venoza, Claudio Monteverdi, Girolamo Frescobaldi, Johann Rosenmüller, Heinrich Schütz, David Funck, Franz Tunder, Johann Sebastian Bach and encore Lluis Caballeria, Bruno Giner…
Featured programs
PURCELL
Henry Purcell's complete four-part Fantasies for viols alternating with works by Orlando Gibbons, Alfonso Ferrabosco and John Jenkins.
PURCELL & COMTEMPORARY WORKS
Henry Purcell's complete four-part Fantasies for viols, alternating with works by Lluis Caballeria or Bruno Giner.
Members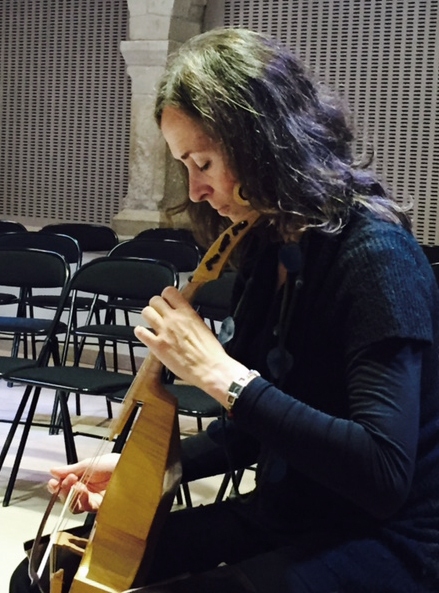 CATHERINE ARNOUX, tenor viola da gamba
Catherine Arnoux, a graduate of both French National Conservatories of Music and Dance, in Paris for the violin and in Lyon for the viola da gamba, likes to broaden her range as a musician to include singing and playing the viol.
She is familiar with a vast repertoire, ranging from Renaissance music to contemporary compositions, which entails performing with a wide array of different musical ensembles.
She has taken part in concerts and recordings with Philippe Herreweghe, Marianne Muller and Jérôme Hantaï, as well as with the Orchestre National de Lyon and the Orchestre National de France.
She is a frequent performer both in her native France and abroad, at ease in smaller, intimate venues as well as internationally renowned concert halls such as the Cité de la Musique in Paris, the Berlin Philharmonic, the Amsterdam Concertgebouw, the Teatro Colòn in Buenos Aires, and the Royal Albert Hall. 
Catherine Arnoux is also a highly qualified and deeply enthusiastic teacher; she is currently a member of faculty at the Regional Conservatoire in Lyon, France, where she teaches violin.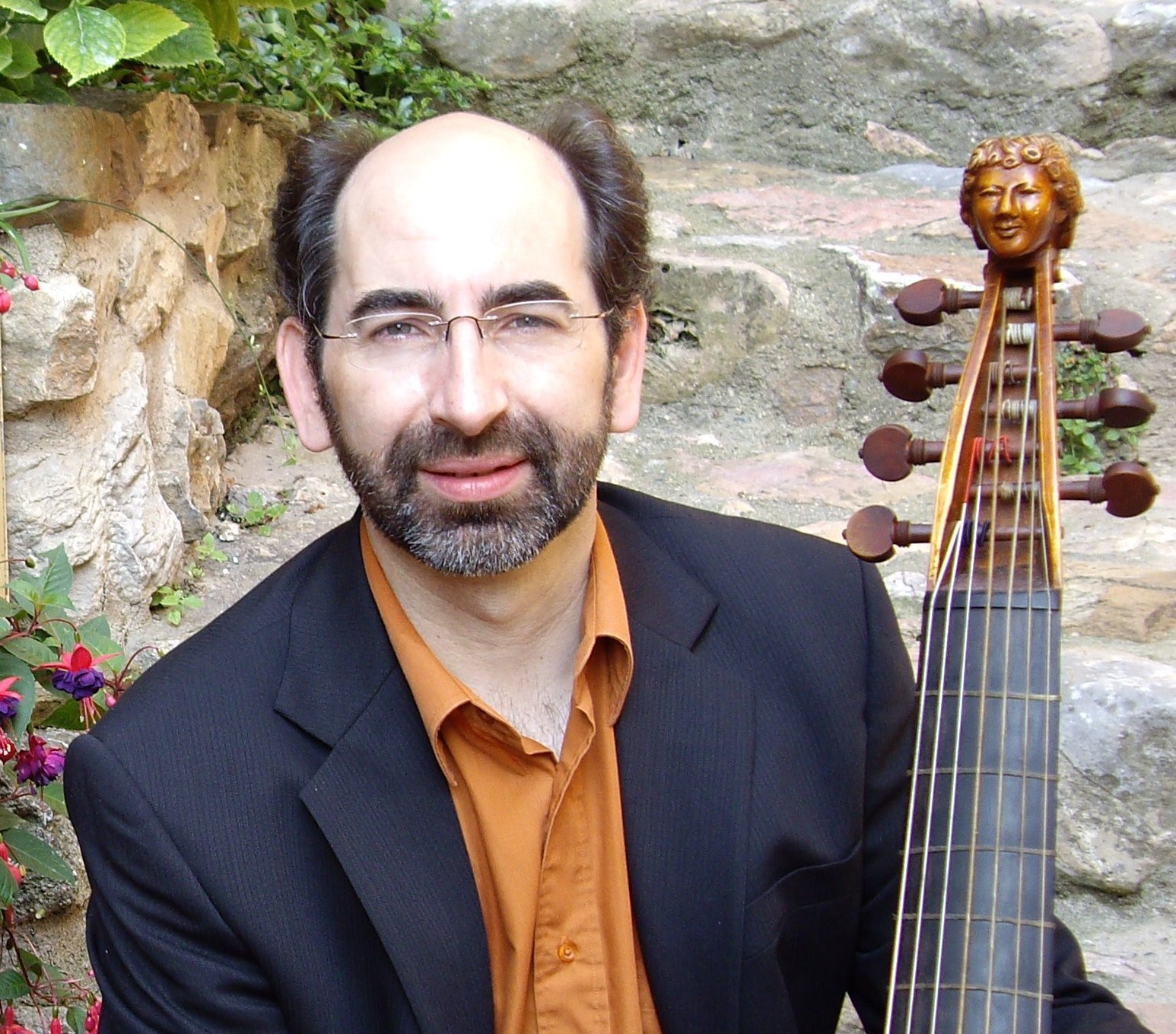 CHRISTIAN SALA, bass viola da gamba
Christian Sala is a graduate of the National Conservatory of Music and Dance in Lyon, France, where he studied viola da gamba under the guidance of Marianne Muller. He holds the highest French teaching certifications in Early music and teaches both at the Regional Conservatoire in Perpignan, France, and at the Conservatori Isaac Albèniz in Gerona, Spain. He has won chamber-music competitions in Seville, Spain and in Yamanachi, Japan, and on several occasions has been invited to national French radio programmes on France-Musique and Radio Classique.
Christian Sala has created the ensemble Marin Mersenne, with which he performs seventeenth- and eighteenth-century baroque music, and the Chelys Consort, a viol consort committed to exploring and encouraging contemporary composition for the viola da gamba.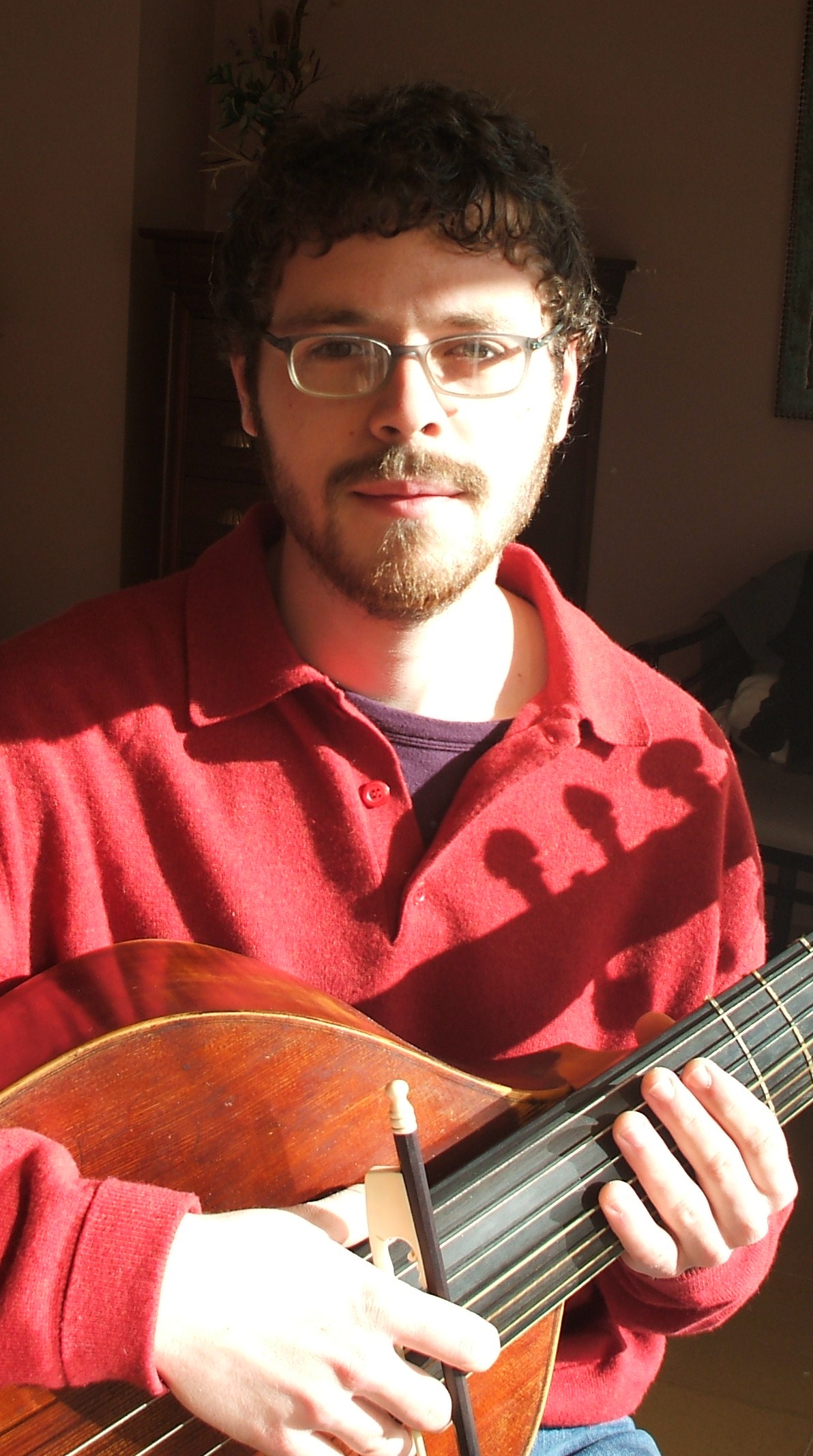 PAU MARCOS VICENS, treble viola da gamba
Pau Marcos Vicens was born in Hostalric, Spain, in 1982. He was 19 years old and a student in Christian Sala's class at the Conservatoire in Perpignan when he first encountered the viola da gamba, its specific repertoire and most importantly, an entirely new approach to what is known as early music. He is a graduate of the four-year curriculum at the National Conservatory of Music and Dance in Lyon, France, where he studied viola da gamba with Marianne Muller and worked with several other teachers who left a strong mark on his musical education, including Pierre Hamon and Eugène Ferré. Since then he has also had the opportunity to learn from Wieland Kuijken in viola da gamba masterclasses, and from Pedro Memelsdorff in medieval music sessions. 
With a breadth of musical activity ranging from the medieval repertoire to contemporary creations and improvisation, Pau Marcos likes to initiate projects such as Mos Azimans or the viola da gamba quartet "Les Fantaisistes". He also works with other ensembles such as Tasto Solo or Les Timbres and with dance companies such as "Marie est de la Nuit" and "El Paller". He currently teaches viola da gamba at the Conservatori de Mùsica Isaac Albéniz, in Girona,Spain.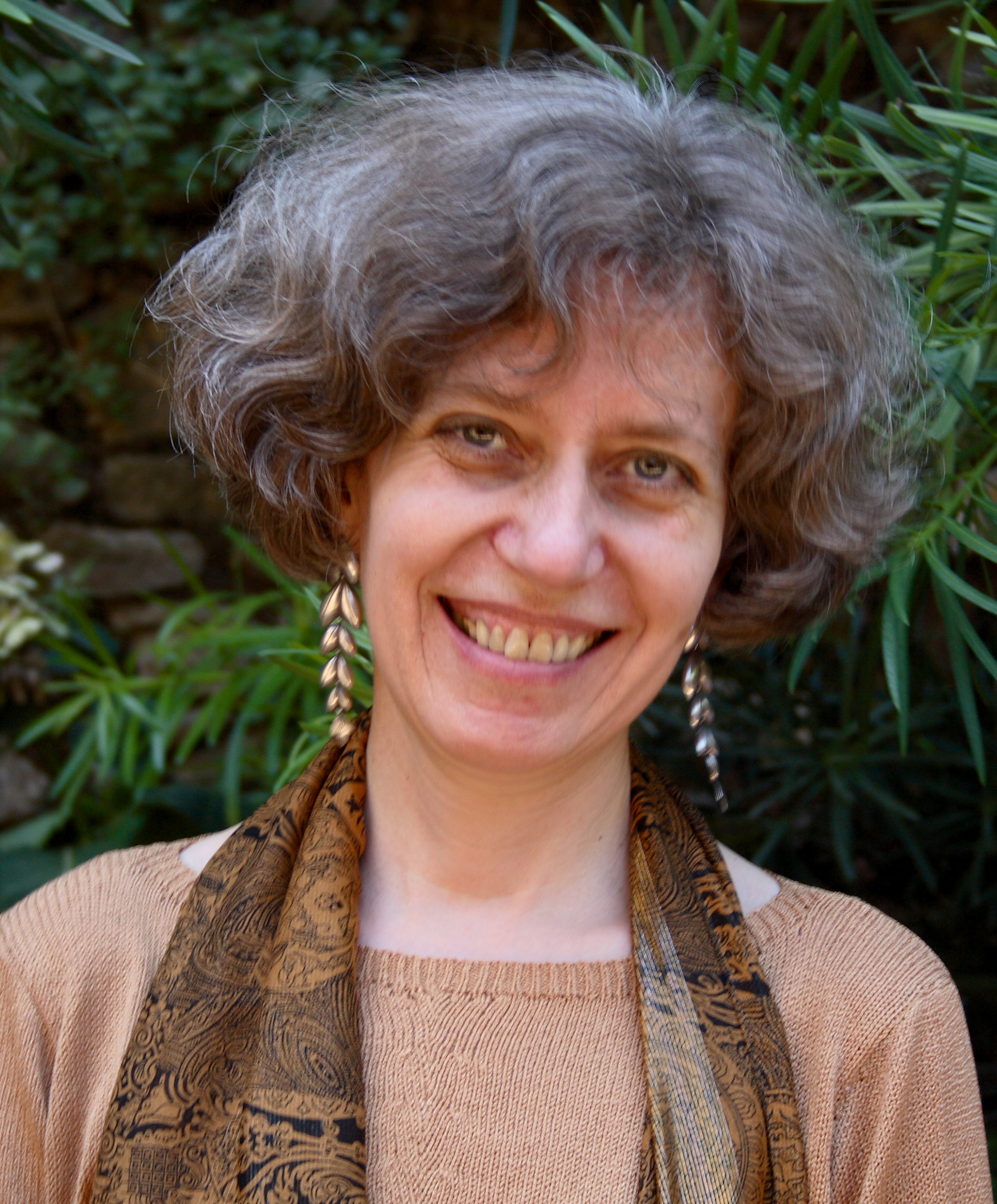 MARIANNE MULLER, bass viola da gamba
After completing a curriculum in Early Music at the Schola Cantorum in Paris, Marianne Muller chose the viola da gamba as the instrument with which she would embark on her life as a musician. She went on to study with Wieland Kuijken at the Royal Conservatory in The Hague and received her solo degree. 
A participant as well as a witness of the Baroque revival, Marianne Muller has long been active as an accomplished concert performer; her career has taken her around the world both as a soloist and as a chamber musician. Audiences have heard her perform with ensembles such as Les Arts Florissants, La Chapelle Royale, Amalia, Hespèrion XXI, Les Eléments, Les Nièces de Rameau, Gilles Binchois, William Byrd, Akadêmia and Les Inventions.