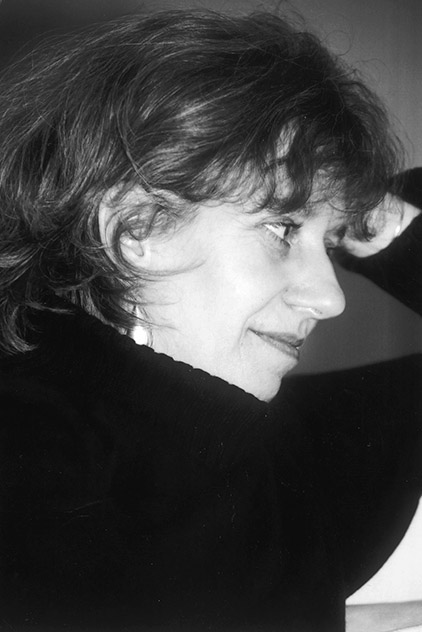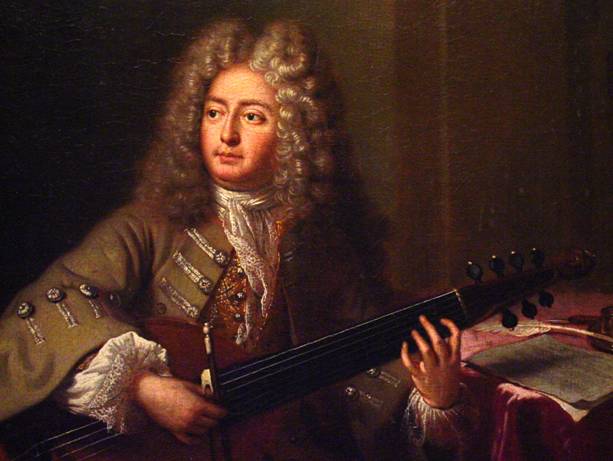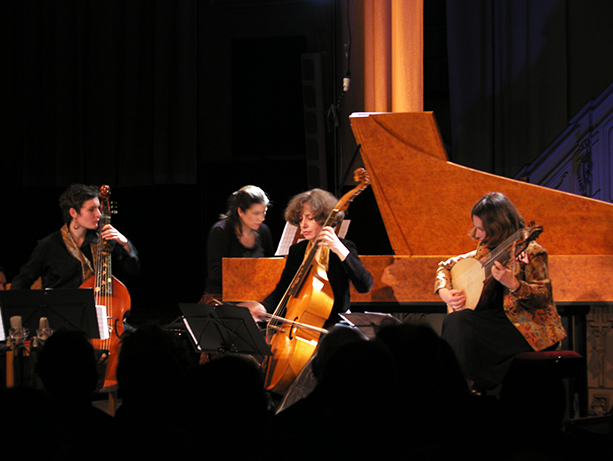 Marianne Muller, Marin Marais and the ensemble Spirale
"
As a musician, I am fulfilled playing the viola da gamba, which has very diverse roles in a great variety of styles. Exploring them and sharing them is a source of endless joy

."
After completing a curriculum in Early Music at the Schola Cantorum in Paris, Marianne Muller chose the viola da gamba as the instrument with which she would embark on her life as a musician. She went on to study with Wieland Kuijken at the Royal Conservatory in The Hague and received her solo degree.
A participant as well as a witness of the Baroque revival, Marianne Muller has long been active as an accomplished concert performer; her career has taken her around the world both as a soloist and as a chamber musician. Audiences have heard her perform with ensembles such as "Les Arts Florissants", "La Chapelle Royale, Amalia, Hespèrion XXI, Les Eléments, Les Nièces de Rameau, Gilles Binchois, William Byrd, Akadêmia and Les Inventions.
In 2005, she created the musical ensemble Spirale , thus giving a name to the group of musicians with whom she had been performing for many years already, exploring the solo repertoire for bass viola da gamba. Another major focus of her activity is music for viol consorts, which she plays on a regular basis as a member of the ensemble Les Fantaisistes.
Marianne's fondness for the theater has often led her onstage, in particular with the group Docteur Lully et Mister Haydnfounded by actress Catherine Thérouenne.
Other frequent performing partners include Françoise Lengellé, Chiara Banchini, Gilles Harlé, Alice Piérot and the ensemble Amarillis.
She also enjoys extending her repertoire to include contemporary music, creating many new compositions by Bruno Gillet, Eric Fischer and Thierry Tidrow, as well as playing for dance companies, both baroque, in collaboration with Compagnie L'Éventail, under Marie-Geneviève Massé…) and contemporary .
In 2016, Marianne met accordionist Vincent Lhermet: together, they founded the ensemble les inAttendus, combining their talents in an unconventional but self-evident duet. Their endless curiosity has led them to roam through past and present repertoires together.
Marianne has taught viola da gamba since 1981, first in Toulouse and Cergy-Pontoise, near Paris, then at the Regional Conservatoire in Boulogne-Billancourt, opening the viola da gamba classes in the latter two. She has also taught at the Conservatoire National Supérieur de Musique et de Danse in Lyon, France, ever since the Early music Department was created there in 1988; since then she has never ceased to develop her teaching in new directions while continuing to probe the early-music-repertoire. She is often called upon to teach master classes in French Conservatoires or for Academies both in France, in Barbastre, Nice and Sablé, Nice…) and abroad, in the United States, Israel, Mexico, Brazil, Switzerland, the Czech Republic, Germany and Spain.
Marianne has released a number of highly diverse recordings, many of which have received recognition and awards.